Blue Prism Center of Excellence
Elevate your product knowledge and RPA technical skills.
Blue Prism's effort to spread RPA knowledge and capabilities around the globe.
Program Overview
We're helping train the RPA developers of the future. Blue Prism's Academia program brings Blue Prism skills into the classroom to inspire young thinkers.

Blue Prism's University Certificate
Blue Prism University is open to anyone, anywhere, any time! You'll receive world-class training about connected RPA and how to apply cutting-edge AI capabilities to automation. You'll also gain highly desirable skills and the confidence to successfully deliver them.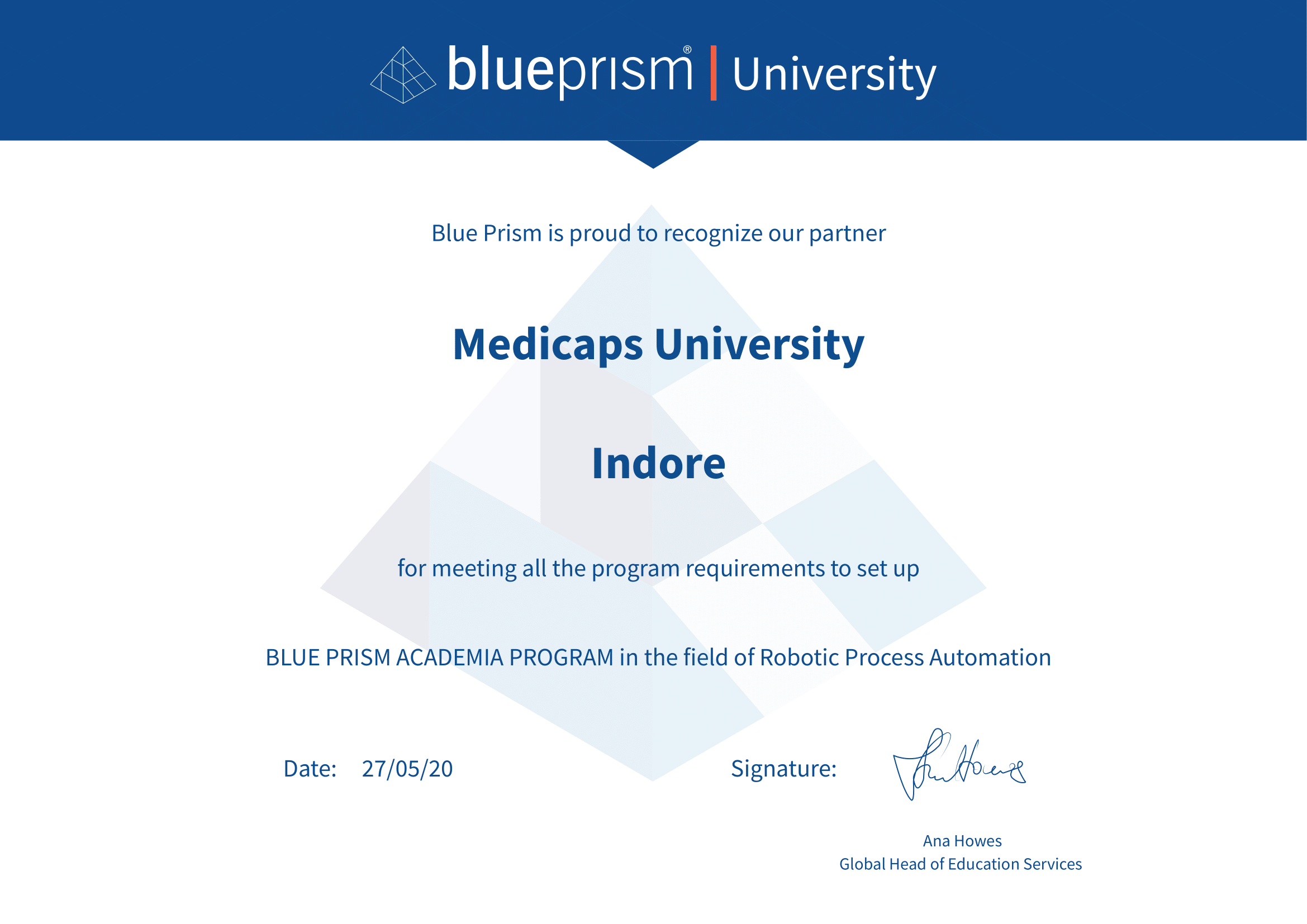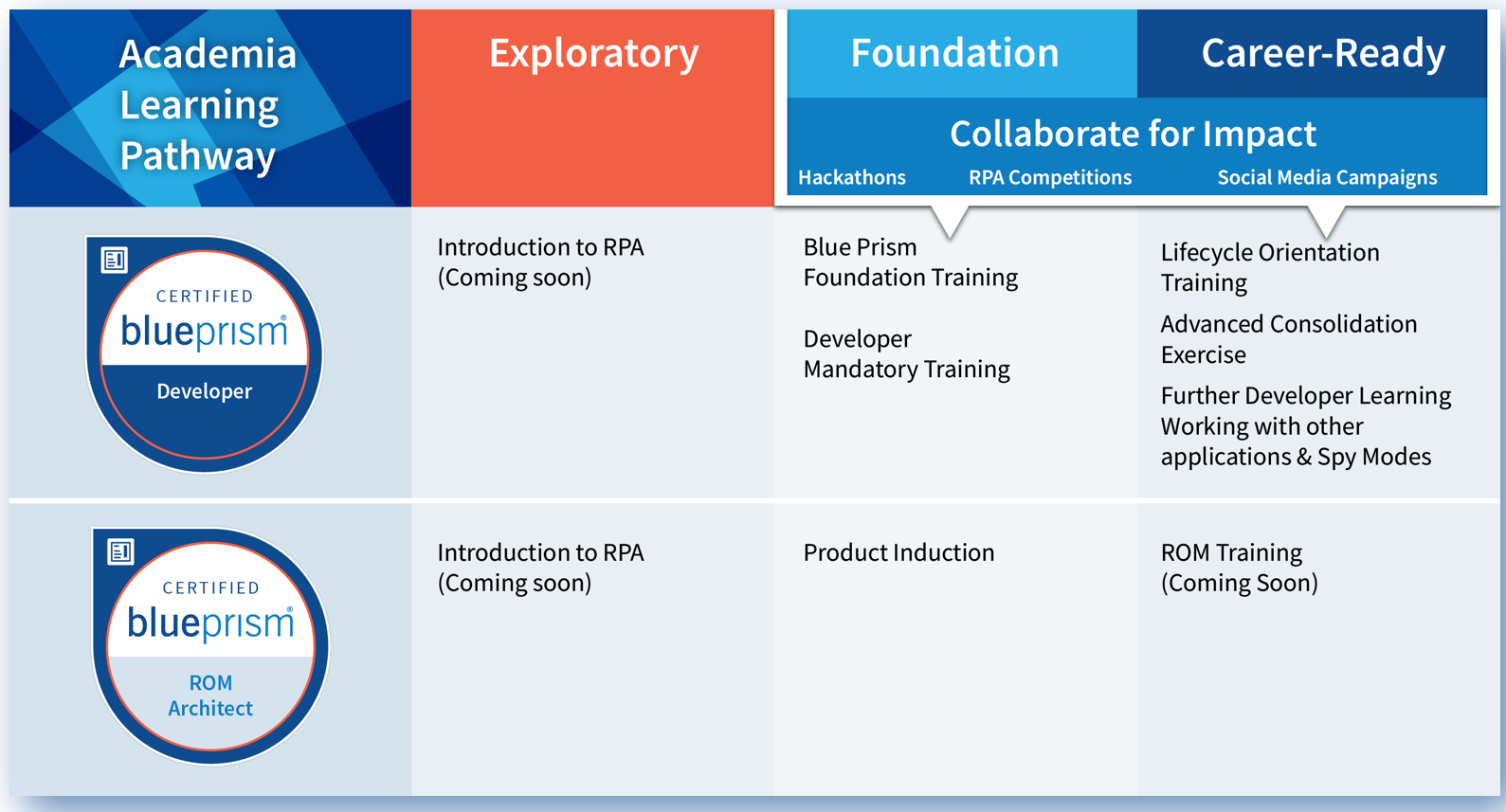 Learning Pathway
This program enables instructors at academic institutions to deliver authorized Blue Prism courses in a variety of settings. Students can jump-start their career and RPA knowledge with coursework through a global network of colleges and universities, and through online certification opportunities, hands-on labs, and other Blue Prism learning resources.
Program Benefits
To support Learning Edition users and institutions with Training Licenses, we provide free access to our product documentation, training materials, and learning communities through Blue Prism University and other support services.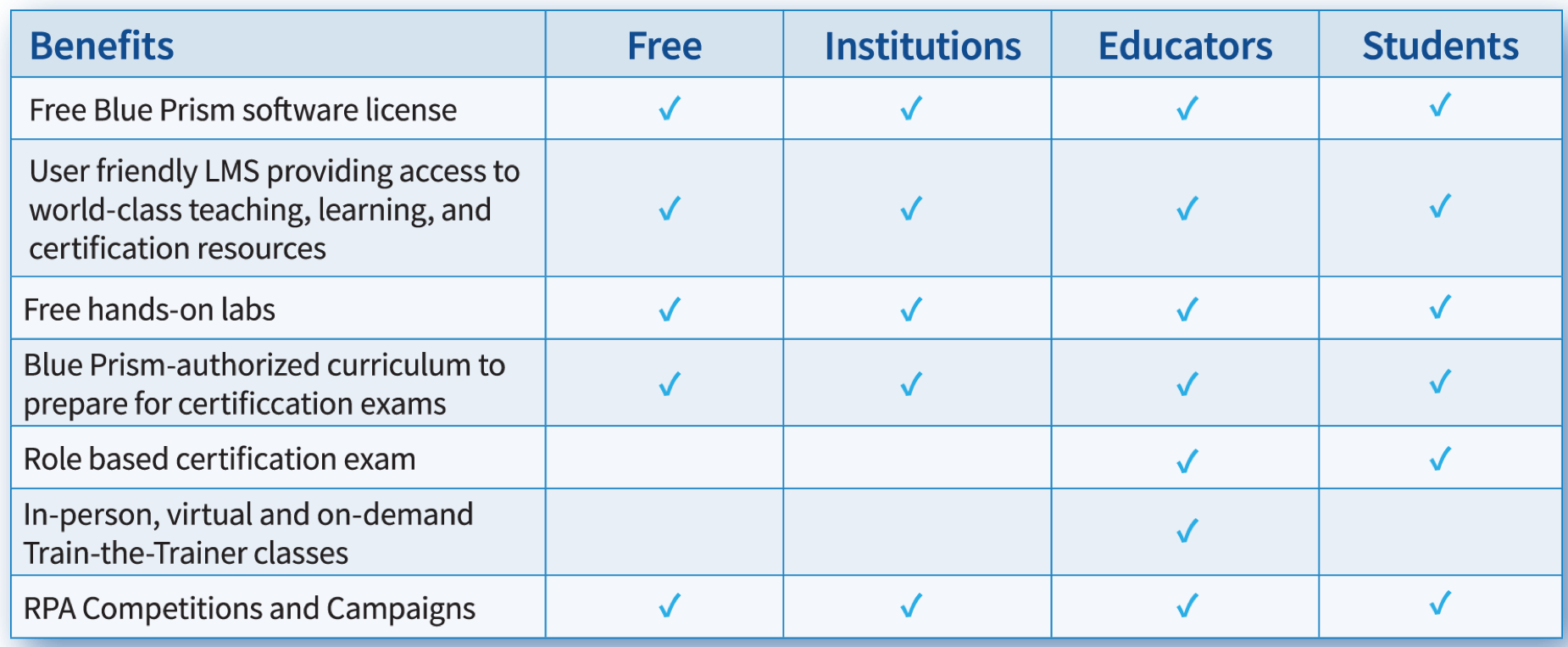 Major IT companies in India hire professionals with Blue Prism Certification.









Most Frequently Asked Questions
Join us!
It will only take a minute