AWS Academy Program
AWS Academy is a global program that provides educational institutions and educational nonprofits (collectively, "institutions") with access to an AWS-developed and authorized curriculum so they can more easily offer cloud computing courses to their students. By participating in AWS Academy, institutions can help students become proficient and certified on the use of Amazon Web Services (AWS) technology.

AWS Academy Curriculum
AWS Academy courses are packaged in a modular format that may be delivered to students as synchronous or asynchronous learning in either an educator-led or virtual classroom environment. Curriculum is aligned to and prepares students for AWS Certification. AWS Academy students have an edge when it comes to employment readiness. The learning that they participate in, while in courses, provides a practical foundation for cloud that moves beyond the theoretical.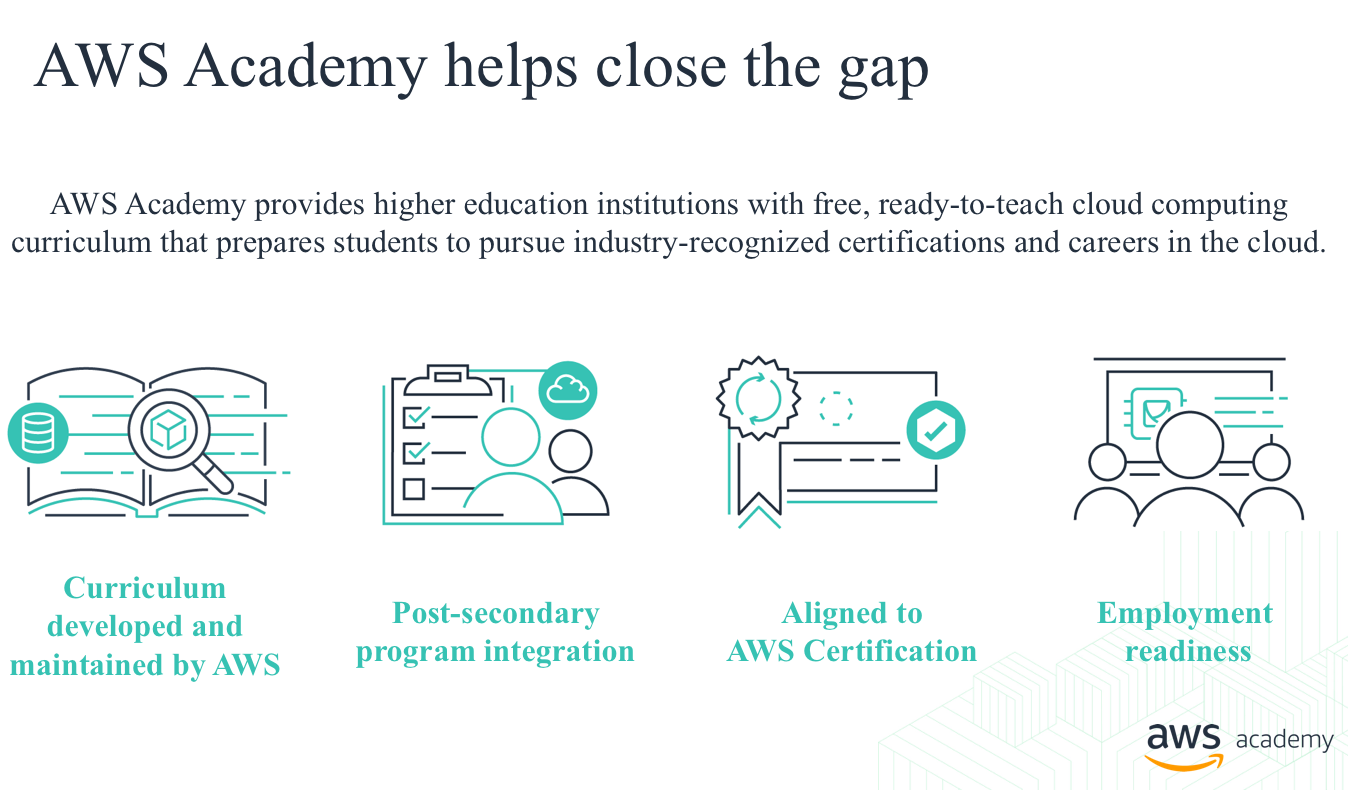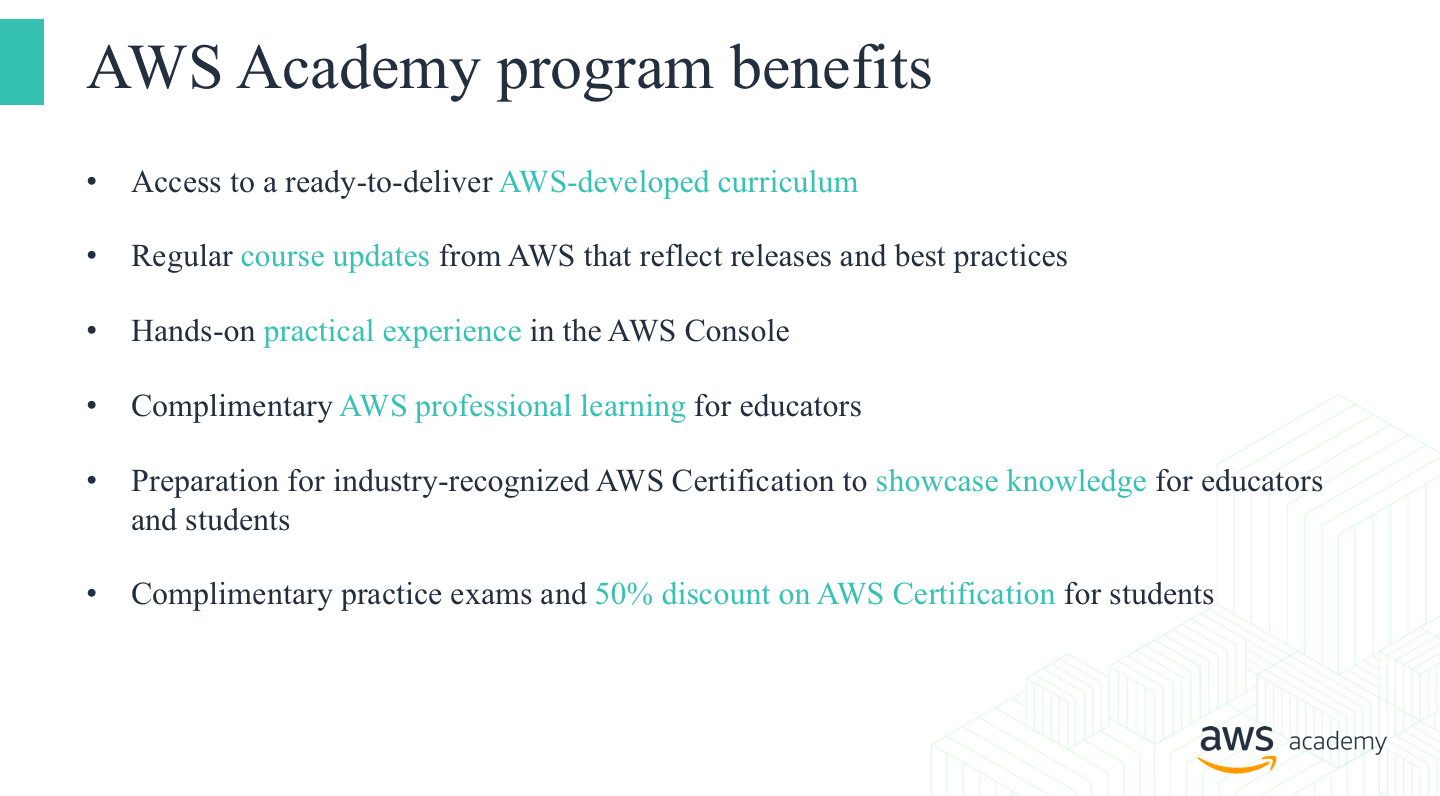 AWS Academy Membership Benefits
As an AWS Academy member, your institution has access to AWS Academy authorized courses that can be delivered to students by AWS Academy accredited educators.
AWS Academy members receive a number of benefits that are solely for use by institutions, educators and students participating in AWS Academy
AWS Academy Courses
AWS Academy currently offers 5 courses.
Our development plan includes more courses and we are aligning that plan with industry interest and demand, for example: Big Data, Networking, Machine Learning, IoT.
AWS Academy is committed to staying at the forefront of cloud development and continuing to bring cutting-edge courses to our members.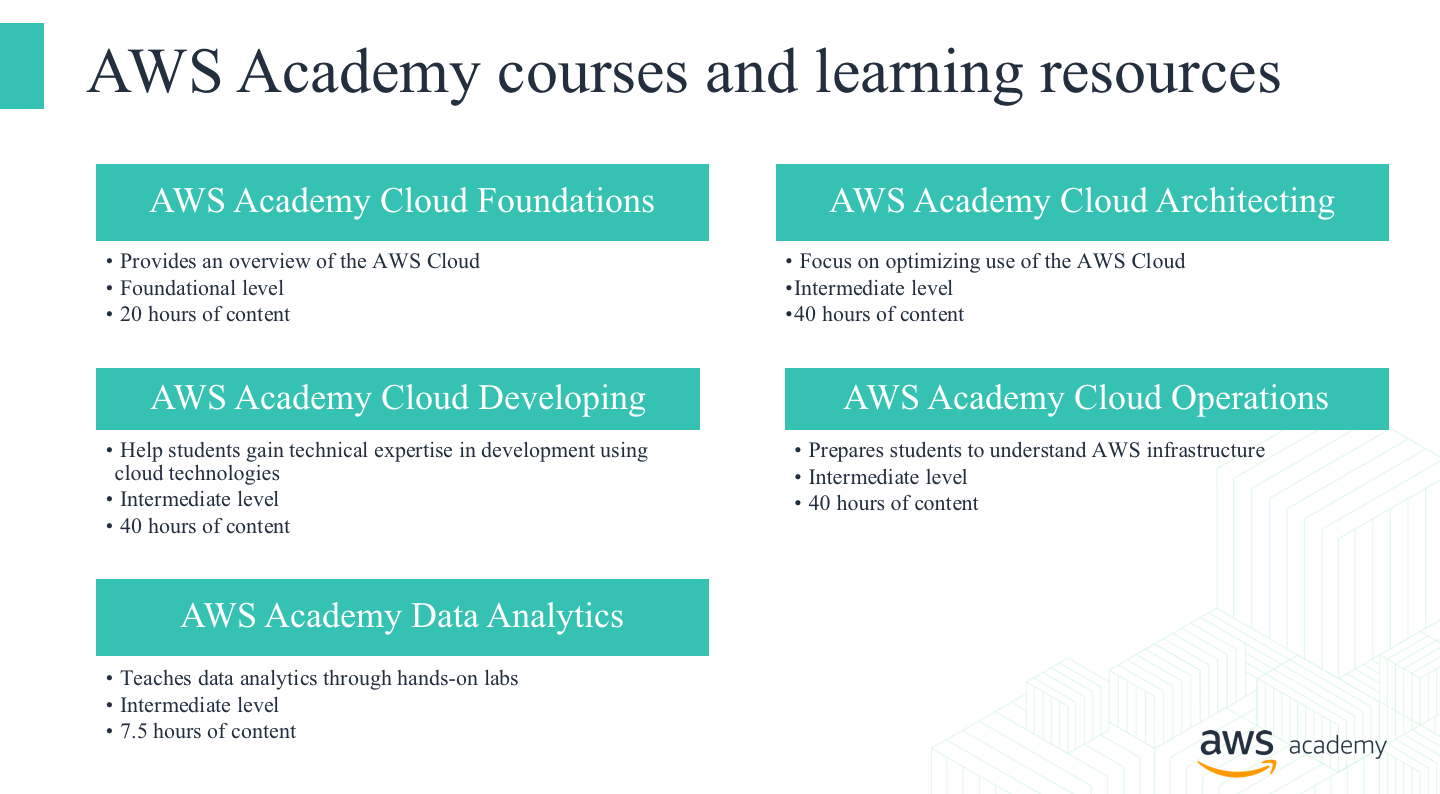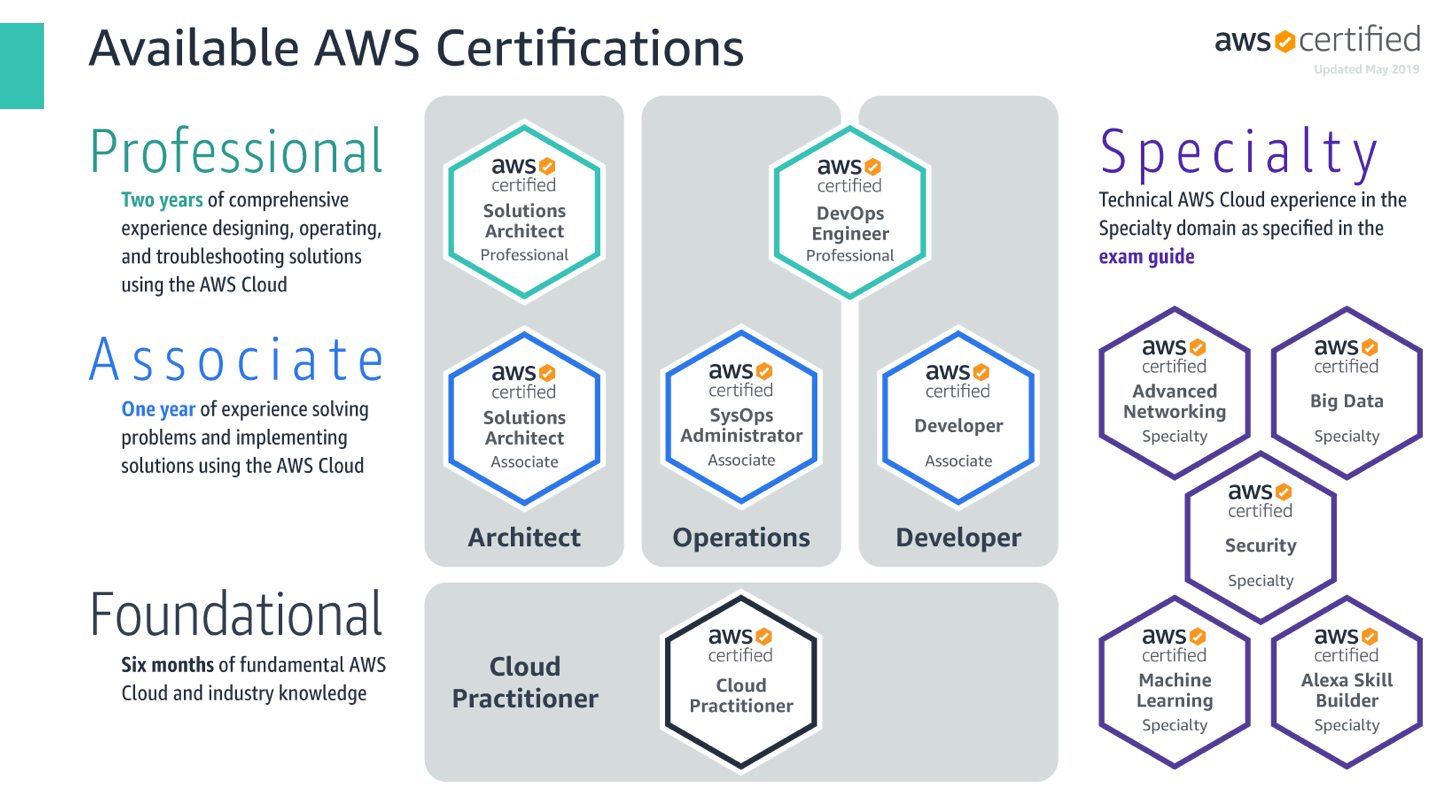 AWS Certification Benefits
Get AWS Certified to validate technical skills and expertise with an industry-recognized credential.
Maximize your earning potential and take advantage of benefits to show off your achievements and keep learning