Blue Prism RPA Learn-A-Thon
Educating Tomorrow's RPA Leaders
> Prepare students for a successful and lucrative career in RPA technology
> Help fill the global skills shortage and build the technology workforce of tomorrow
> Quickly and easily upskill your students at no extra cost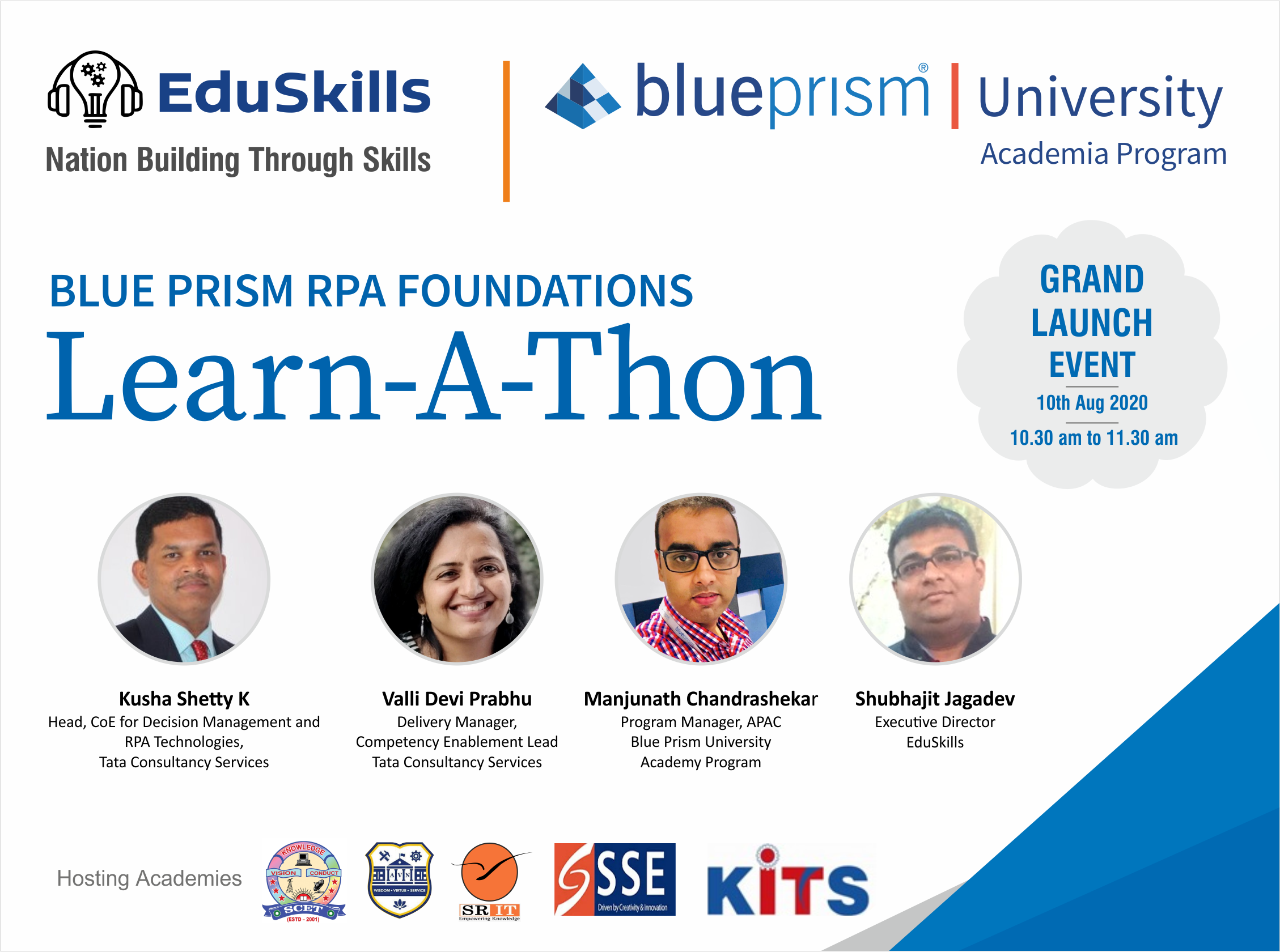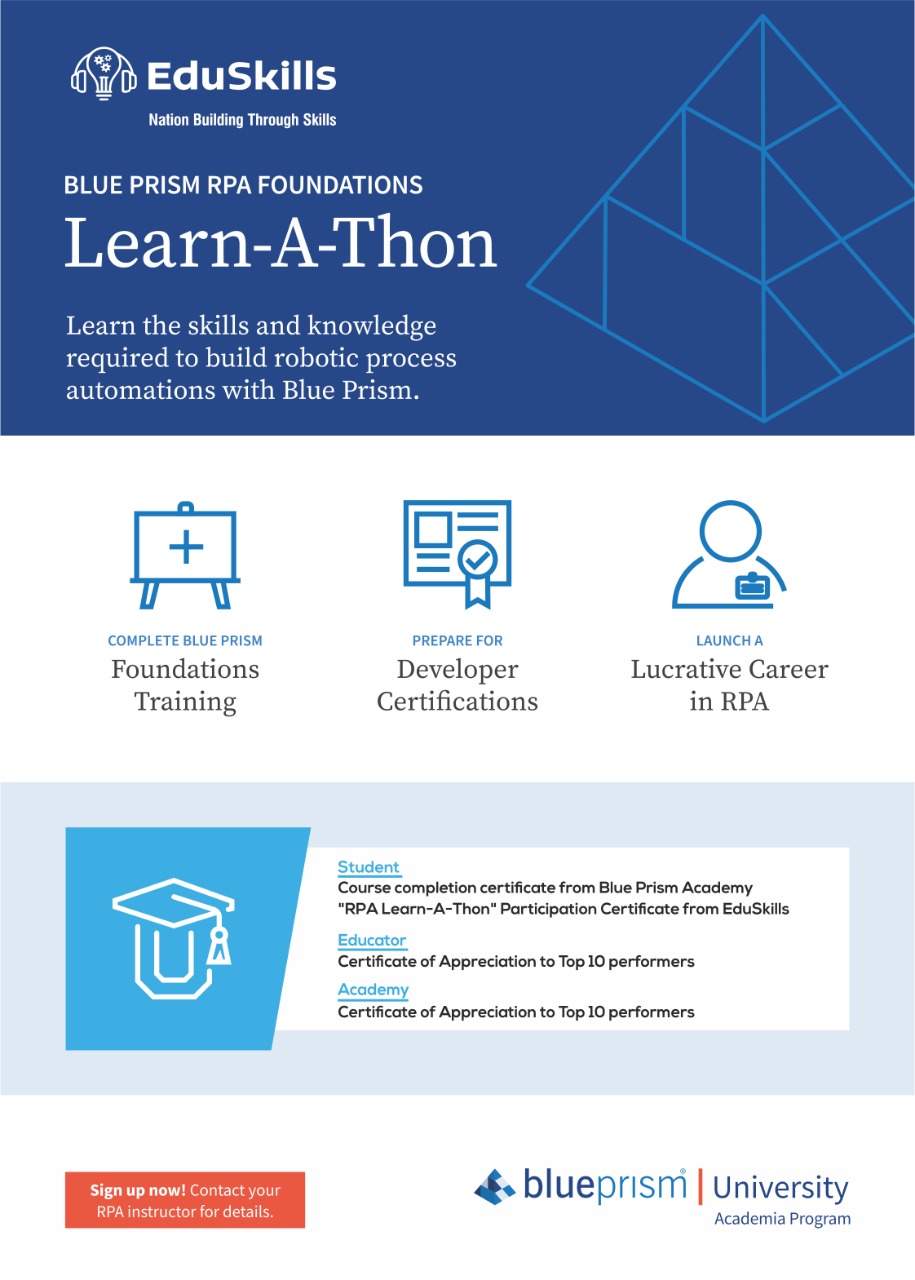 Your RPA Journey Starts Here
course DuratioN
40-hours self-paced course

Benefits
Earn Participation Certificate
Student
Course participation certificate by Blue Prism University Academia Program

"RPA Learn-A-Thon" Participation Certificate from EduSkills
Educator
Top 3 Educators will get the Certificate of Appreciation from Blue Prism

Awards & Gift Vouchers for Top 10 Educators enrolling highest number of students by EduSkills
Academy
Top 10 performing Academies will receive "Best Performing Academy" award by EduSkills
(Depending on the number of students posted on social media and tag EduSkills & College)

Certificate of Appreciation
STEP-1
EduSkills Member Institute Students need to register on the below link by 10th Aug'20.
STEP-2
Registered Students will get Course Registration-link on their registered mail id by 10th Aug'20
STEP-3
Students need to self-study and complete RPA Foundation courses with assessments as per the steps given below.
STEP-4
Students need to complete 140 modules to get Course participation certificate from Blue Prism by 23rd Aug'20.
STEP-5
Students after getting course participation certificate student need to upload on the below link by 24th Aug'20
STEP-6
Students will get RPA Learn-A-Thon Certificate by EduSkills on their register Mail ID by 25th Aug'20.
STEP-7
Students need to upload the certificate on social media (Face Book and Linked In) and Tag @EduSkillsFoundation & their respective college.
STEP-8
Award Winners List will be announced on 30th Aug'20